The ipw Suppliers Directory is meant to be a useful tool in your daily routine, especially since we organised the content in a way that companies are easy to spot in their category of business.

Simply choose the desired section or category from below!

If you would like to make changes or be added to the ipw directory please send us an email at info@ipwonline.de. A listing with logo and contact information is EUR 125 plus tax.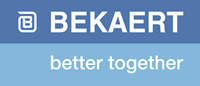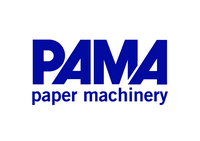 Petax Papier Ingenieur Technik GmbH & Co. KG
Distelkamper Str. 2a
51588
Nümbrecht
GERMANY
Phone: +49 2293-309-0
Fax: +49 2293-309-199
info@petax.de
www.petax.de
Siemens AG
Industry Sector / Drive Technologies Division
Large Drives / Pulp & Paper
Werner-von-Siemens-Str. 65
91052
Erlangen
GERMANY
Phone: +49 9131 7-29868
Fax: +49 9131 7-25429
paper@siemens.com
www.siemens.com/paper

Spooner Industries Ltd.
Moorland Engineering Works
Railway Road, Ilkley
West Yorkshire LS29 8JB
GREAT BRITAIN
Phone: +44-1943-609505
Fax: +44-1943-603190
sales@spooner.co.uk
www.spooner.co.uk
ABK Machinery S.A.
Bd. Michel Perret
38210
Tullins-Fures
FRANCE

www.abkmachinery.com

AS Antriebstechnik & Service GmbH
Industriestr. 17
48734
Reken
GERMANY

www.as-group.eu

Coatema Coating Machinery GmbH
Roseller Str. 4
41539
Dormagen
GERMANY

www.coatema.com

Deublin GmbH
Nassaustr. 10
65719
Hofheim
GERMANY

www.deublin.de/germany

Erhardt + Leimer GmbH
Unternehmenskommunikation
Albert-Leimer-Platz 1
86391
Stadtbergen
GERMANY

www.erhardt-leimer.com

EV Group Oy
Toivolankatu 5
20810
Turku
FINLAND

www.evgroup.fi

Fleissner GmbH
Wolfsgartenstr. 6
63329
Egelsbach
GERMANY

www.fleissner.de

GoGaS Goch GmbH & Co.KG
Zum Ihnedieck 18
44265
Dortmund
GERMANY

www.gogas.com

Grafix GmbH Zerstäubungstechnik
Kupferstr. 40-44
70565
Stuttgart
GERMANY

www.grafix-online.de

Ircon Drying Systems AB
Svetsargatan 8
46256
Vänersborg
SWEDEN

www.ircon.se

Langbein & Engelbracht GmbH
Hattinger Str. 951
44879
Bochum
GERMANY

www.l-e.de

Lario Energy Impianti s.r.l.
Via dell'Artigianato 12
22079
Villa Guardia (Co)
ITALY

www.larioenergy.it

MAN TURBO AG
Steinbrinkstr. 1
46145
Oberhausen
GERMANY

www.manturbo.com

Marsden Inc.
1675 Hylton Road
Pennsauken, NJ 08110-1313
U.S.A.

www.marsdeninc.com

Menschick Trockensysteme
Postfach 1244
71265
Renningen
GERMANY

www.menschick.de

Metso Paper
P.O. Box 34
Pori
FINLAND


Novimpianti Drying Technology S.R.L
Via del Fanucchi 17
55014
Marlia Capannori - Lucca
ITALY

www.novimpianti.com

PMT Industries Limited
Kentfield Drive
BL1 8UL Bolton
GREAT BRITAIN

www.pmtindustries.co.uk

Poole Projects Ltd.
Bridge House, Heap Bridge
BL9 7HT Bury
GREAT BRITAIN

www.pooleprojects.co.uk

Rostron Drying Systems
Lindred Road
Lomeshaye Industrial Estate
Nelson, LS BB9 5SR
GREAT BRITAIN

www.rostron.co.uk

Rotronic AG
Grindelstr. 6
8303
Bassersdorf
SWITZERLAND

www.rotronic-humidity.com

SAFEM Fonderie et Mecanique
Avenue Maryse Bastié BP 639
16340
L'Isle D'Espagnac
FRANCE

www.safem-fonderie.com

TM Systems
Paper Mill Air Systems
Box 4010
13104
Nacka
SWEDEN

www.tmsystems.com

Toscotec SpA
Viale Europa, 317F
55014
Marla (Lucca)
ITALY

www.toscotec.com

USE Dr.-Ing. Ulrich SchusterEngineering
Stampfl 6-8
83546
Au
GERMANY

www.USE-stampfl.de

Voith Paper GmbH
Linzerstr. 55
3100
St. Pölten
AUSTRIA

www.voithpaper.com

WAERAG Planungsges.m.b.H.
Bendlgasse 8/1/6
1120
Vienna
AUSTRIA

www.waerag.com

WULFF Deutschland GmbH
Energiesysteme
An der alten B 5
25813
Husum
GERMANY

www.wulff-deutschland.de